Haytham A/Fattah Mohamed CV
Cairo, Egypt (+20121017240)
GULF of Suez Petroleum Company. Gulf of Suez, EGYPT. April 1998-present.
Supervise and participate in the implementation of HSE Management System to ensure compliance with the company policy and local regulations.

Monitor and advice on site activates to be performed safely.

Enable the company to get and maintain ISO-14001 certificate.

Participate as a member of an emergency team, providing 1st line decision for containment of emergencies.

Promote awareness of site personal to participate in hazard identification and risk assessment and recommended control measure.

Maintain and control daily HSE practices with regular checks of work site and activates and advice supervisors.

Investigate and determine the root causes of HSE incidents / accidents.

Conduct frequent HSE audits/ inspection on both on/offshore facilities.

Coordinate, participate, prepare and conduct HSE awareness courses and communicate HSE programs.

Prepare and maintain follow up for HSE statistical reports.

Minimize the environmental impacts through reduce, reuse, recycle, and safe disposal of the generated wastes at the oil files.

Tracking and follow up the near miss reports/ corrective action raised through HSE audits and accidents investigations.

Participate in treatment of OBM/ drilling cuttings by Bioremediation and land farming technique.

Participate in treatment of OBM/ drilling cuttings by thermal desorption technique.

Prepare and present the HSE technical paper in the conferences.
Objective:
To work as a HSE Specialist Supervisior.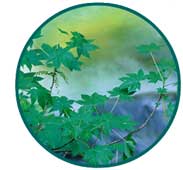 Full CV
Please Tick the link to open full CV
Education:
B.Sc. Science, Major Chemistry. June 1997.
Ain Shams University
Inorganic Chemistry Diploma . June 1998.
Ain Shams University
M.Sc. Science, Environmental Science. June 2003.
HelwanUniversity
Skills:
Written and oral communication; Computer skills (presentation programs, Access Database, Word, spreadsheet programs and internet)
Work with High Intergration Software lke MAXIMO Systems